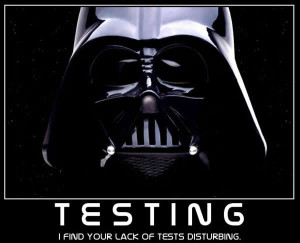 Once you've set up Google Authorship (or Publisher) on your blog (or you're wondering why your photo disappeared from the search results) you need to test your configuration to ensure it's working properly.
It's important you know how to test your configuration since many plugins and approaches for adding authorship often don't quite follow Google's guidelines, or overlap each other, which can prevent authorship from working on your blog. Below I show you how to completely test your site, and also how to see your authorship photo in Google's search results.
Where should Google Authorship & Publisher appear?
Google Authorship – According to Google's guidelines authorship should only appear on an article written by a single author. On a blog, that would be your blog posts, authorship should not appear on any other pages.
Testing Google Authorship
Since Google's guidelines state that we should only have Google authorship attribution on our blog posts you'll need to test not only your blog posts, but also a sampling of the other pages that shouldn't have the attribution.
This is important because some plugins and other older methods for adding authorship applied it sitewide, which is incorrect. For most blogs these are the main pages you should test:
Home Page –

No authorship

Blog post –

Authorship

Category or Tag page –

No authorship

Contact or About page –

No authorship
You test your pages using Google's Structured Data Testing Tool.
Custom Site? If you have a highly customized blog, or have a custom web site and you want to confirm you have authorship set up right, you should follow the same process – test your posts/articles, then test selected pages from your site that should not have authorship.
Testing Google Publisher
In order to test that you have Google Publisher set up correctly all you have to do is test your home page and one other page. Since Publisher only belongs on your home page your home page should have Publisher installed, the other page should not.
When you test your home page it should also show that your Publisher markup is verified but that authorship is not working, that's ok, authorship should not be on your home page. You can see this is the image to the right.
A successful test of Google Publisher will look very similar to the authorship test, except that the publisher results are further down the test page.
You test your pages using Google's Structured Data Testing Tool.
How-to see your Google Authorship photo
Did your Google Authorship photo disappear, or is it just not showing for you?
People often think that they're photo has disappeared or isn't showing up in the search results and at times it isn't, but more often than not it's because they are searching for their photo incorrectly. When trying to view your authorship photo here's what you need to understand:
Stop being yourself – Google will rarely show you your own photo when they know you're you. What this means is you need to log out of Google or use your web browser's privacy mode to make your photo show up in search.
Be very specific – When searching you should search for a very specific phrase in quotes that only your post contains so that you won't have many other results that could show authorship. This is important because Google limits the number of results that they will display showing authorship. If a few other results are listed that show authorship pictures, that may be all Google displays even if your authorship is working correctly. Searching for "dog training" probably won't cut it, but something more specific like "when I took Jazzy to dog training last week" should work a lot better. See my sample search for an example of how I managed to only get one result to show up.
Don't forget – In the end it's all up to Google's algorithm as to whether or not your photo will show in the search results. They may not deem it relevant enough or there may be others the algorithm simply prefers to show. If you can't see yours and you're sure your setup is correct, this may be the cause.
Troubleshooting your configuration
If you're still having difficulty here are some things you can check.
Are you on WordPress? If so, for trouble free set up I highly recommend setting up Google Authorship with the WordPress SEO plugin, my tutorial makes it really easy to do. If you don't use that plugin you can also try one of my other tutorials for WordPress.

Do your blog posts have a

visible byline (by Your Name)? Google has stated that they prefer to find your name in a byline on pages that have authorship attribution.
Is the name on your Google+ Profile your real name, and does it match the name you use on your blog exactly?
Is your photo still not showing, or has it disappeared from the search results? Google uses your Google+ profile photo for this and they've stated that your profile photo needs to be of a real person. Is your picture an easily recognizable person?
Have you linked your Google+ Profile (authorship) or your Google+ Business Page (publisher) to your blog? See the instructions for your profile here and business pages here.
Remember, it's up to Google's algorithm to decide if your photo is relevant to your search, and they limit the number of authorship photos they show for each search. The problem might just be that the algorithm finds others more relevant than you for that particular search.
[Advanced] Do you have authorship or publisher implemented more than once? View the source of your blog posts to check, you should only find one instance of rel="author" or rel="publisher" within the code.
[Advanced] Publisher not working? Google has changed their stance on this and now require that Publisher is only implemented within the <head> section of your home page. View source to check this and/or ask your webmaster. Thanks to Grace Massa Langlois for this tip!
Google also provides some additional troubleshooting tips here.
I hope this helps you get your configuration right, if Google Authorship is still not working correctly on your blog, or your photo has really disappeared from search feel free to ask me for help in the comments!