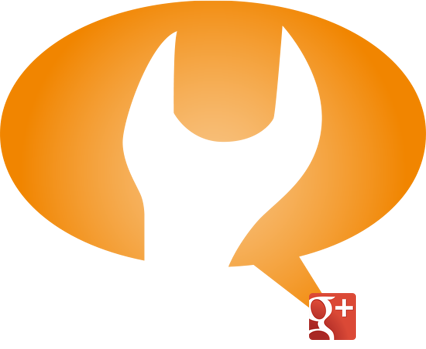 In this tutorial I show you how to correctly set up the WordPress SEO plugin so that you won't inadvertently have Google Authorship displaying where it technically shouldn't be allowed to display according to Google's recently updated guidelines.
Unlike my other tutorial on WordPress authorship, this solution is a little more bullet-proof since you are using a plugin instead of editing the theme itself.
Step 1 – First things first!
Make sure you have the most recent version of WordPress SEO installed and also have a personal Google+ Profile page and/or if you are a business a Google+ Business page.
In addition, you must also link from your profile and/or business page to your blog in order for any of this to work. You can read about how to do that for personal Google+ profiles here, and for Google+ Business pages here.
Now that we have that taken care of let's get into the goodness!
I'll start with how to configure WordPress SEO for a single author blog since all blogs need those settings and then I'll finish up with the specifics for businesses and multi-author blogs, both of which have specific configuration options.
Step 1 – Enter your personal Google+ Profile URL into your user profile in WordPress
This is done by selecting 'Users' in the left navigation within WordPress, then select yourself from the 'Users' table. You should now be on your user profile page as shown above.
From here all you have to do is locate the Google+ form field and enter your Google+ profile URL. If you don't know what your Google+ URL is, it should look like this:
https://plus.google.com/112472587150551442541/posts
Or if you have a vanity URL, it'll be your name (or whatever you words selected for your vanity URL). For example, mine is:
https://plus.google.com/+CraigFifield/posts
If you're using the most recent version of the WordPress SEO plugin, you're done with the set up for a single author blog. Unlike previous versions of the plugin, the current version automatically sets up authorship on your blog posts only, which is the correct way to apply authorship, and is what Step 2 below shows you how to do manually. If you don't trust the default settings to get it right (I don't because I'm anal) you should proceed to Step 2.
If you have a multi author blog, or a Google+ business page you still need to follow my instructions for those below.
Step 2 – Choose The Post Types That You'd Like To Have Authorship
In this step you should select the post types where Google Authorship should not appear. If you scroll down on the Post Types page you'll see the three options are Posts, Pages, and Media.
This is also important to get right so you adhere to Google's guidelines – you don't want to have authorship on pages they don't view as written by an author (contact pages, privacy statements, etc).
What you should choose here depends on your blog configuration but most blogs would want to have authorship on posts only since WordPress pages are generally used for 'site' type pages.  If you know that you have a lot of articles posted as WordPress pages you should then also allow the pages to have Google Authorship.
I haven't seen many blogs using media pages, or if those pages should really use Google Authorship based on the new guidelines (they aren't written by an author), so most blogs should set authorship to not be shown on media pages.
If you are running a single author blog, that's it! You should be ready to test your configuration now.
Google Authorship For Multi-Author WordPress Blogs
If you are running a multi-author blog and would like to allow your authors to also get Google+ author attribution all you have to do (after following the steps for single author blog above) is have them add their own Google+ profile URL to their WordPress profile page.
Google Publisher For Google+ Business Pages
If you have a Google+ business page you should follow all the steps above for a single (or multi) author blog and then also add your Google+ business page URL to your blog home page. You do that by entering your business page URL into the 'Google Publisher Page' field shown in the above image.
Note that you should ensure that your authors, including the admin, should still use their personal Google+ profile URLs on their WordPress profile pages, the business page URL only belongs on the home page.
Check Your Work!
Once you believe you've followed the steps correctly, it's very important to to check your work.
Testing your configuration isn't as simple as it seem so I wrote a guide that you should read on how to test that Google Authorship is working that you should find very helpful.
Briefly, the easiest way is to use Google's structured data testing tool. You'll want to check the appropriate pages of your site to see if the author code is there when it should be (posts, or posts and pages depending on your implementation) and not where it shouldn't be (like your home page or archive pages).
To do so just enter the appropriate URLs from your site into the testing tool and review the results. If you have trouble or don't understand the results, refer to my testing guide.
If you have any issues just ask me in the comments and I'll do my best to help you.